Photo Gallery: Congratulations to CHF Canada members receiving Loyalty Awards!
Published December 14, 2020
These co-ops have been loyal members of CHF Canada for a number of decades continuously, either 20, 30 or 40 years, as listed. A huge congratulations and thank you to the following members:
New Brighton Housing Co-op – London, ON – 40 Year member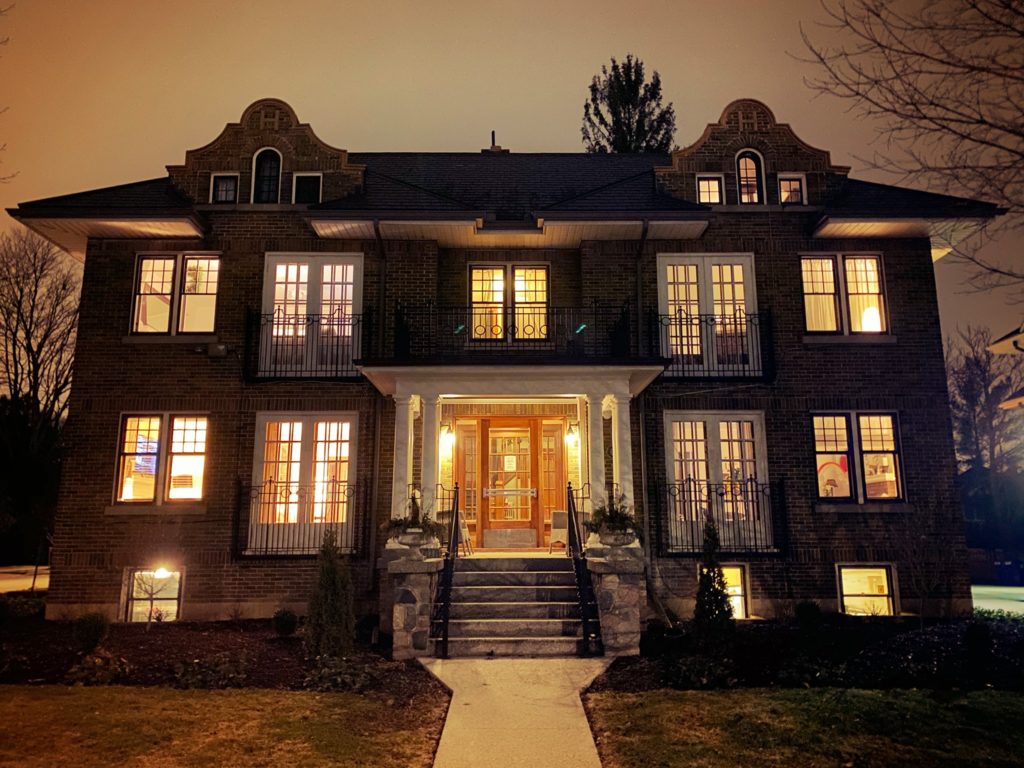 New Brighton Co-op owns an architectural jewel in their neighbourhood; a 90-year-old apartment block of seven units in London.  This small housing co-op re-mortgaged their property as soon as they had paid off their initial government-backed mortgage in 2014.  They celebrated their 40th anniversary in April, but cancelled their community celebration due to the pandemic.
Willow Park East Housing Co-operative – Winnipeg, MB – 40-year member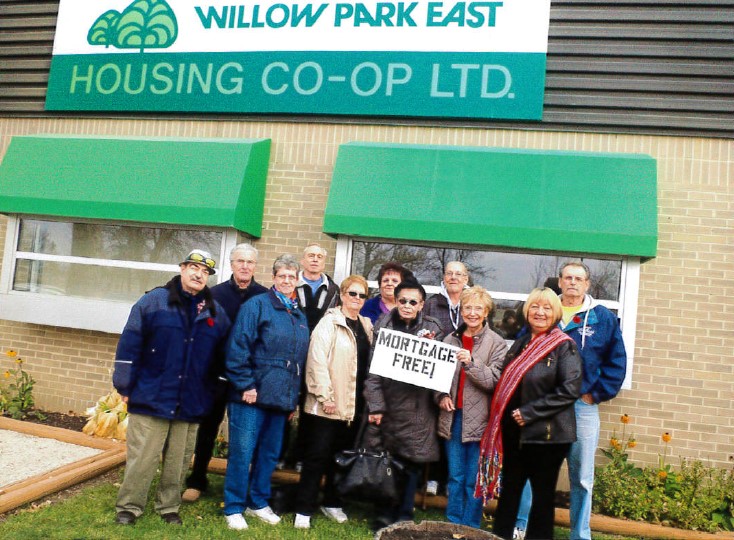 Willow Park East is a very large housing co-op providing 174 co-operative homes.
Democracy is alive and well at Willow Park East, as they usually have more than one candidate for board elections.
Members have coped well with the pandemic restrictions, and maintenance staff restarted unit inspections in September. The co-op's 50th Anniversary is this year, but celebrations planned for November have been canceled for safety reasons.
Willow Park East paid off their mortgage in 2013, and have since created their own internal subsidy fund, that allowed them to make subsidy available to those households affected by the pandemic.
They recently replaced several roofs, and the co-op regularly replaces flooring when a unit becomes vacant.
The president, Linda Campbell, is proud her co-op is "a safe community-living environment for so many members. We have an outstanding board of directors who are dedicated volunteers along with our manager and staff who continue to practice co-op values."
Bridge Housing Co-op – Lethbridge AB – 30-year member
Since completing a major retrofit four years ago, Bridge Co-op is working on their financial health.  They have upgraded and repaired several units, and are working on getting full occupancy in their co-op.
The co-op doesn't have a common space, and their usual practice of holding meetings in a unit doesn't allow for physical distancing.  So they have postponed their general meetings, and plan to hold their AGM when it is suitable to do so.  And they will use an offsite facility that will provide them with enough space to safely hold their meetings.
Unit inspections have been delayed to avoid the infection risk to members, and vacant unit viewings were continued but prospective members were unescorted into the unit.
Davidson Creek Housing Co-operative – Sherwood Park, AB – 30-year member
Founded in 1988 by a group of sole parent families, Davidson Creek Co-op completed construction of their homes in Sherwood Park in 1990.
Members contributed to the design and features of the co-op.  Their 52 units provide housing for families of all types, individuals, and retirees in a family-friendly neighbourhood.
Davidson Creek Co-op partnered with the Robin Hood Association that provides housing and services for differently-abled and developmentally challenged persons by providing housing for assisted living arrangements to 10 households.
Davidson Creek Co-op intentionally created an integrated community and the co-op, Sherwood Park and the wider community is stronger for their efforts.
Needham Housing Co-operative – Halifax, NS – 30-year member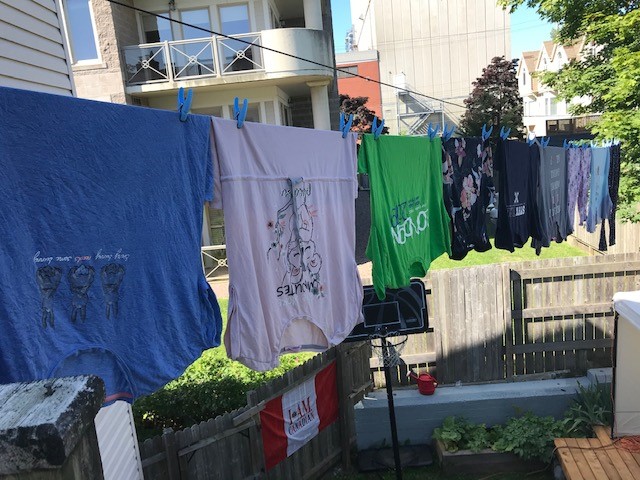 Needham Housing Co-op has 22 units in 12 properties scattered in the north end of the Halifax.  In 2012, they grew their unit count from 13 units when they merged with another area co-op so they could sustain and strengthen their operations, take advantage of economies of scale, and increase their pool of volunteers.
After receiving a CHF Canada Greener Microgrant, Needham's members installed clotheslines.  They have been able to make some repairs and upgrades thanks to Nova Scotia SHARP funding.
Needham's members also contribute to their community projects. This small, family coop takes pride in their units. The members love to garden and do small repairs so they recently held a contest asking members to submit something they have completed in the unit, everyone voted for their favourite project and the winner received a $25.00 Gift card of their choosing. Projects ranged from new paint on walls to new garden beds.
Pownal Square Housing Co-operative – Charlottetown, PEI – 30-year member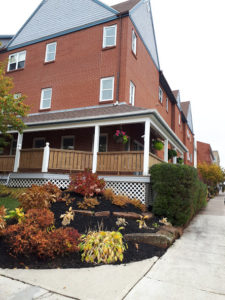 Pownal Square Co-op offers 29 units of community housing to seniors in downtown Charlottetown, PEI.  They've been busy upgrading and renewing their units with a lick of paint to the exterior, new flooring, replaced appliances and upgraded bathrooms.  All members tend to and are proud of their flower beds and the community vegetable garden.  A tight knit community, they work hard to keep everyone safe.  When COVID-19 hit, they increased the cleaning of their common areas, and instituted physical distancing guidelines in the co-op.
Pownal Square discontinued their games nights at the beginning of the pandemic, but are now able to hold social gatherings, with healthy distances, once per week, to help their members reconnect after the months of separation. They've held community barbecues with distancing and no food sharing, and follow community health guidelines when they meet to conduct the business of the co-op.
S.O.D Housing Co-operative – St John's, NL – 30-year member
Nearly 40 years ago in downtown St. John's, Newfoundland, a group of concerned folks got together to 'Save Our Downtown', and formed S.O.D Housing Co-op.
The co-op purchased existing homes and apartments and have eight units scattered in the historic city.
Maintaining older properties is challenging, and S.O.D are painting the exterior of one property, and have been attending to eaves troughs and fences at others.
The board executive met safely in order to fill a vacancy in the co-op.  Interviews were held in the backyard of one of the properties.
Co-op members phone each other often, and check in on each other.
Tanglewood Orchard Co-operative Homes – London, ON – 30 years
In January 2020, a fire at Tanglewood Orchard Co-op destroyed two units, and caused extensive smoke damage to another two units.  The co-op continues to work on the damaged roofs and interiors of the units that had minor damage.
The members haven't experienced too many disruptions due to COVID-19 restrictions.  Few have needed increased subsidy, and all have adapted to changes in office hours and access.
Tanglewood Orchard Co-op built raised beds in their community garden, and members have reaped grown food and the mental health benefits from their shared gardening project.
The Pas Valhalla – The Pas, MB – 20 years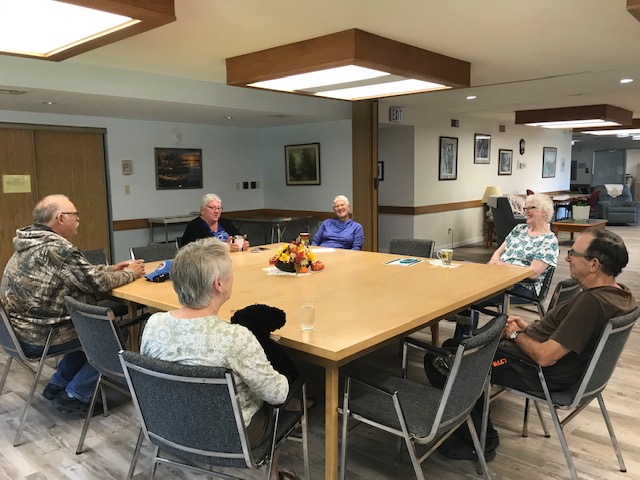 Manitoba housing co-op, The Pas Valhalla, houses members that are 55 years and over.  Their members' average age is 82.
The Pas Valhalla has struck a safe balance between protecting members' health and providing much needed social contact.  The Pas Valhalla has an active social committee, regularly hosting pancake breakfasts, puzzle and card nights, along with a daily coffee group.  They have ceased most activities due to the pandemic precautions, but they maintain their coffee group.  They reduced the chairs available by half for physical distancing measures, and have a rigorous cleaning and disinfecting routine each morning.
---
Don't miss out on the latest co-op news, success stories, and helpful resources for your co-op. Sign up here to receive our eNews every two weeks straight to your inbox!