Help shape the future of the co-op housing movement!
Published August 24, 2017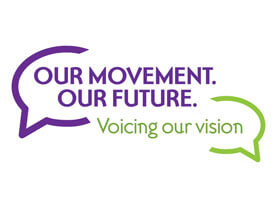 CHF Canada and Regional Federations across Canada need your help. We're looking for young, fresh new voices to drive our movement forward and help to refine a Vision for our co-op housing sector.
If you:
Think housing co-ops are awesome
Have ideas for how we can grow our movement
Want to help shape the direction of our sector…
Consider applying for Vision: Next Steps!
Vision: Next Steps is all about where our co-op housing movement is headed. You'll be part of a leadership group that helps shape what comes next, by taking part in three interactive webinars leading up to a two-day summit in February 2018.
Click here to download the application form.
The deadline to apply is Friday September 22nd, 2017. For more information or to submit your application, please contact Cynthia Mitchell, Program Manager, Member Engagement at cmitchell@chfcanada.coop
---
Don't miss out on the latest co-op news, success stories, and helpful resources for your co-op. Sign up here to receive our eNews every two weeks straight to your inbox!