Adapting to a new normal with co-op meeting alternatives
Published July 22, 2020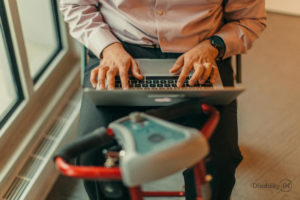 Since the onset of COVID-19 restrictions, housing co-ops and their federations have faced the challenges of holding the meetings that are integral to their functioning.
CHF Canada acted quickly to form a COVID-19 response team. We:
sent out a survey to members to determine their needs
developed new resources
held virtual townhall meetings for managers and staff to exchange ideas and support one another.
"It's important we don't let our guard down as COVID-19 restrictions are lifted. Many co-ops serve more vulnerable including aging populations and we know they are concerned for their well being, " explained Patricia Tessier, CHF Canada's Director of member services. "CHF Canada has developed the alternative member meetings resource to help housing co-ops with options to meet their needs, consider legislative obligations, encourage participation from all members and stay safe during these difficult times."
Co-ops holding virtual AGMs
As the time for an AGM approached, some co-ops have begun experimenting with online meeting platforms such as Zoom or Google Meet. Federations worked to find ways to support this initiative. While not ideal for everyone, virtual meetings have helped people to take care of important business, such as holding a budget meeting, or hosting an education event.
At Old Grace Housing Co-op in Winnipeg, their AGM was held online with provision made for those who could not access the necessary technology.  Board president Carl von Baeyer reflected on the success and challenges of hosting the AGM online.
"It went better than I expected in that we accomplished our aims for the meeting," he said. "It wasn't as rewarding and personal as a face-to-face meeting, and there were glitches, but I was impressed by the turnout."
Out of 91 members, 61 attended the Old Grace AGM, a significant increase from previous years. While the majority participated online, eight members attended in person in a common room where a large screen showed the Zoom meeting. The biggest challenge was the lack of sufficient bandwidth. Poor sound quality resulted in a decision to turn off the video.
"Turning off the video improved bandwidth and our sound was fine for the rest of the meeting," said von Baeyer. "I think it was the right decision, but people couldn't see each other, and gestures and facial expressions can be important in communication."
Advice for co-ops considering virtual AGMs
What advice would von Baeyer give other co-ops considering this option?  "Don't lock the meeting," he said. "If everyone has a password to get into it, there's no need, and if you lock it and someone gets cut off, it's impossible for them to get back in."
He also advises having a rehearsal the day before so people have a chance to get comfortable with the medium, as well as practicing routines you plan to use, such as how you will count votes, especially if you're integrating votes from a small, in-person gathering with polling results from Zoom.
Legal challenges in some provinces
In Ontario, while board members could meet electronically, provincial law prohibited co-ops from holding online members' meetings. CHF Canada successfully lobbied the provincial government to make a regulatory amendment to the Co-op Act to allow electronic meetings during the pandemic.
This allowed Bread and Roses Co-op in Kitchener to hold their budget meeting online. "Attendance went up, and it went well," said manager Scott Stager Piatkowski. "We had a phone-in option for those without access to the technology." They found the biggest challenge was ensuring a secret ballot, causing them to decide not to hold a board election.In some parts of the sector, the challenge has been less thanks to innovations that preceded the pandemic. In Nova Scotia, Compass Nova Scotia Co-operative Homes Ltd. has been holding both board and general membership meeting virtually for over a year.  Having units scattered across the province has made it an essential for members to be able to engage in the democracy of the co-operative.
In BC, federation support for virtual meetings
The pandemic seemed at first to be a temporary situation, something to adapt to until things went back to normal, but it has turned out to be a long-term scenario.
"We're learning as we go," said Thom Armstrong, CEO of the Co-operative Housing Federation of BC, which now offers virtual meeting support. Their fee-based service offers everything from technical support to hosting. "It's modular," explained Armstrong. "The price is based on the piece of it you need." Co-ops can choose how much or what type of support they want, across a variety of common platforms for online meetings.
Communicating with members
Most federations and many housing co-ops have made communication during COVID-19 a priority.
"We've tried to convey the critical information to our members," explained Blair Hamilton, CHF Canada's Regional Manager, Prairies, "distilling government messaging down to what people in co-ops need to know, and helping co-ops understand provincial guidelines on re-opening – what is and is not an essential service. There's a lot of innovation and experimentation going on. Relationships and communication are more important than ever."
His main message to co-ops?
"If you're not sure, reach out to us. If we don't know the answer, we'll try to figure out something that makes sense for you."
---
Don't miss out on the latest co-op news, success stories, and helpful resources for your co-op. Sign up here to receive our eNews every two weeks straight to your inbox!