Staff Profile: Melissa Estable, Manager, Co-op Housing Development
Published May 07, 2018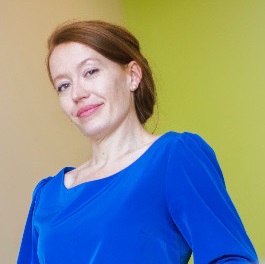 On April 16, 2018, Melissa Estable joined CHF Canada as Manager, Co-op Housing Development.
In this role, Melissa will explore opportunities for the creation of new co-op housing across the country, including co-op expansions, redevelopment and new options for the growth of the co-op housing sector. She looks forward to helping co-ops learn from examples like the Community Land Trust in Vancouver, as well as best practices from the private sector.
As she puts it, "Wouldn't it be great if more Canadians could enjoy the benefits of co-operative living?"
Melissa worked most recently as Project Manager, Development, with Cahdco, a non-profit affordable housing and social purpose real estate developer in Ottawa.
She has also previously worked in project management and development management roles in BC. In her spare time, Melissa enjoys riding her bicycle and going out dancing.
Melissa will be working from CHF Canada's Ontario Region office in Toronto.
---
Don't miss out on the latest co-op news, success stories, and helpful resources for your co-op. Sign up here to receive our eNews every two weeks straight to your inbox!