Diversity Scholarship awarded to Stephanie Kent
Published May 07, 2019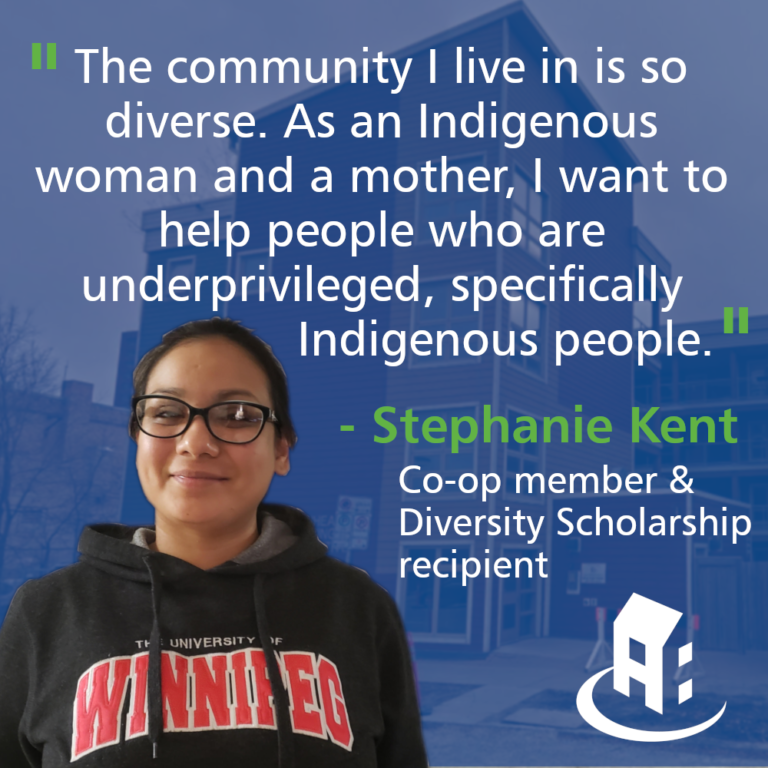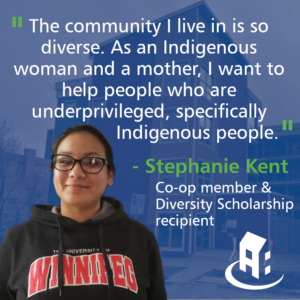 Stephanie Kent of Greenheart Co-op in Winnipeg is the happy recipient of a 2019 CHF Canada Diversity Scholarship. An Indigenous single mother of four, and a co-op board member, Kent finds her return to school challenging, but believes that it's very important to continue her education.
"I feel like I'm demonstrating to my kids that it's important to do more, and I'm showing them that I'm doing more in my life than just providing for them," she said. She also feels that her own return to the University of Winnipeg and her emphasis on the importance of an education has had a positive impact on her children's attitudes towards school.
Kent has just completed her first semester in Urban and Inner City Studies. "It's been very insightful," she said. "I've become more aware of the issues facing Canada. Returning to school and gaining that knowledge academically is allowing me to discover the complexity of poverty and the importance of policies that affect the lives of many less privileged people."
Although she had a good job at a local credit union, Kent felt like she needed to engage on a different level with the diverse community of people with whom she was interacting on a daily basis. A strong desire to help those she saw as being marginalized motivated her to return to an interrupted post-secondary education.
"The community I live in is so diverse," she said. "As an Indigenous woman and a mother, I want to help people who are underprivileged, specifically Indigenous people."
The scholarship will definitely help financially. "It's expensive," she said, adding that the scholarship is important because it recognizes the efforts members are making, and assists young adults who want to return to school. "It's like you're being acknowledged, and you have that support from CHF Canada."
Kent eventually hopes to find employment that will enable her to play a part in combating poverty.
---
Don't miss out on the latest co-op news, success stories, and helpful resources for your co-op. Sign up here to receive our eNews every two weeks straight to your inbox!