What diversity means to Emma, a CHF Canada Diversity Scholarship recipient
Published March 02, 2022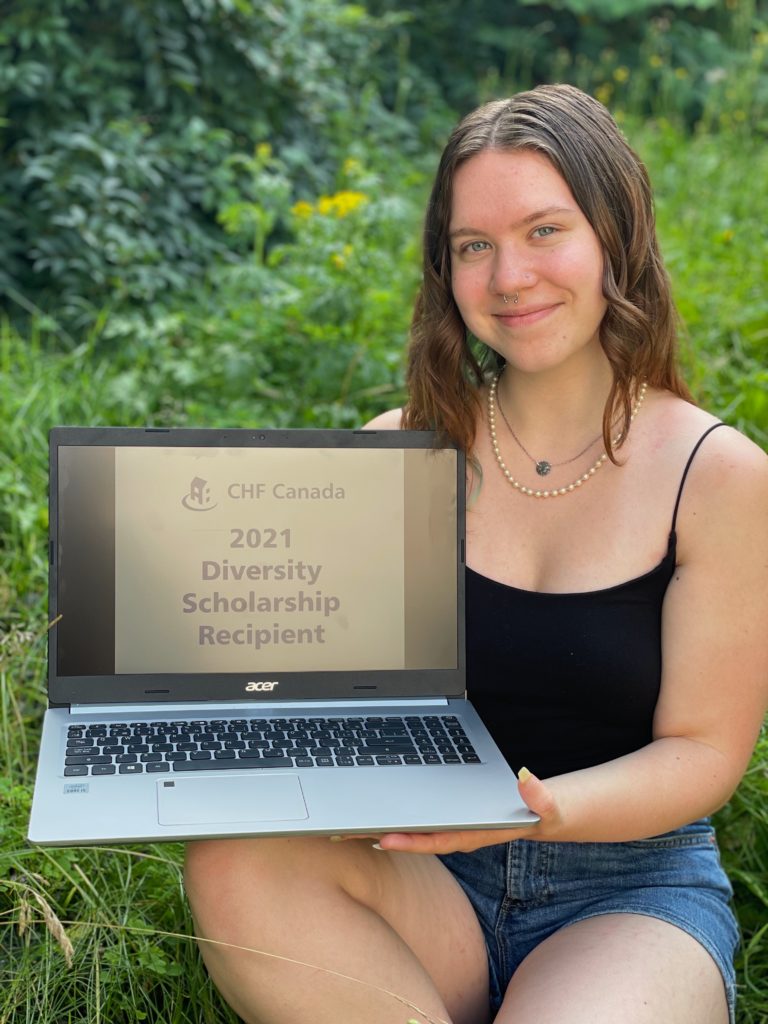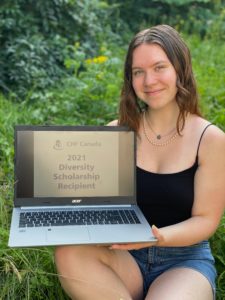 Emma Yeats believes that feeling safe, welcome, and understood are important for people to thrive, and that creating conditions where diverse groups and individuals can live together helps to foster happy, healthy communities. She feels co-ops are uniquely positioned to promote and encourage diversity.
A CHF Canada Diversity Scholarship will help Emma as she begins a four-year program at Dalhousie University.
As a bisexual woman, Emma has worked since junior high school to raise awareness of the importance of creating safe spaces, both for members of the 2SLGBTQ+ community and others. For example, as a member of her school's Gender Sexuality Alliance, she took part in successfully lobbying the school to designate a gender-neutral washroom.
Along with anti-discrimination policies, she would support educational efforts to increase awareness of discrimination and the importance of minority group representation in co-op communities.
For Emma, diversity is not a single dot on the map; it's a wide region of our human geography.
She believes that celebrating a variety of cultural events and holidays, being sensitive to the issues that are important to the people who live there, and representing the demographic make-up of the neighbourhoods in which they are located would all help to make co-ops welcoming spaces.  And it would discourage biases that could make it difficult for people from under-represented groups to be accepted into co-op housing otherwise.
Emma also participates in a range of volunteer maintenance and administrative activities at Rocky Road Housing Co-op, where her father lives. She has also helped Adsum House, a local emergency shelter for women, youth, children and trans individuals who are experiencing homelessness to raise funds for the purchase of Christmas gifts for residents.
CHF Canada's Diversity Scholarships are available to young members (35 and under) of CHF Canada member housing co-ops in Manitoba, Southwestern Ontario and the Atlantic provinces. Training scholarships are available to board and committee members of any age.  Applications are now being accepted for 2022.
The scholarship program across all federations is made possible by donations from over 70 companies, organizations and individuals.  Special thanks to the sponsors of our Diversity Scholarship program: The Agency for Co-operative Housing, Allegra, Assiniboine Credit Union, Bluenose Engineering, The Co-operators, the Community Housing Management Network, The Community Housing Transformation Centre, Dome Services Group, Encasa, HUB International, Prentice, Yates & Clark, The Zock Group Inc., and Village Canadien Co-operative.
If you are interested in sponsoring this program, please contact jlapalme@chfcanada.coop.
---
Don't miss out on the latest co-op news, success stories, and helpful resources for your co-op. Sign up here to receive our eNews every two weeks straight to your inbox!