Sandra Turgeon wants people to discover the economic and social value of cooperatives
Published October 09, 2019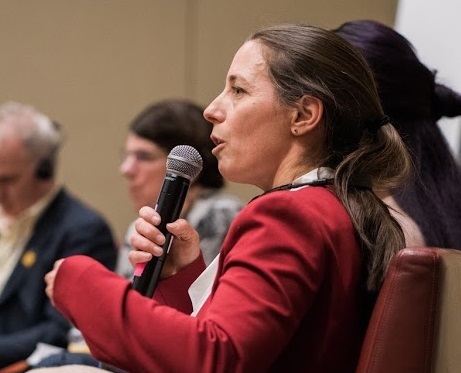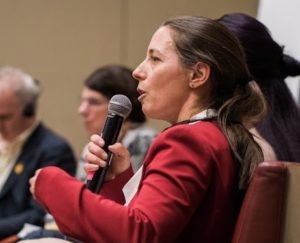 Sandra is a board member representing the regions of Quebec/Nunavut. She is Executive Director of the Quebec and Chaudière-Appalaches Federation of Housing Co-operatives (FÉCHAQC), representing 220 co-operatives with more than 5,100 households.
What do you want the world to know about housing co-ops?
I would like people to discover the economic and social value of cooperatives. I want them to understand that co-ops are not a by-product of government, but collective businesses that emerge from communities to meet their needs.
What excites you most about serving on CHF Canada's Board of Directors?
The level of discussion and the concerns around the table are very stimulating. I am amazed that people have the same values, the same vision and as much enthusiasm as me. I love being part of this global vision. In addition, having to work in English is helping to develop my language skills.
Can you give us a brief overview of the co-operative movement in your region?
Many of the co-operatives only have 20 or 25 units, which presents a certain financial fragility, but nevertheless offers a certain cohesion and a very strong organizational culture.
As is the case elsewhere in Canada, co-ops are approaching the end of their operating agreement and many of them are also nearing the end of their land lease, which are two issues of great concern to co-ops.
Our region has also embarked on the development of ownership co-operatives, which is an innovative equity model in a co-operative environment.
In your opinion, what are the challenges in the co-operative housing movement?
At this moment the pace of growth is rather slow and there is a risk of losing units with the end of the operating agreements. We also need to support co-operatives in order to continue developing them.
You recently won a silver medal in a triathlon. Can you tell us about your athletic side?
I'm the type of person who loves doing sports. I always have sneakers with me or other equipment, like a mountain bike for example, to do physical activity when I'm away for meetings. I train to stay healthy and to relieve stress. I don't really like competition that much because I prefer collaboration but it's a great opportunity to meet friends.
---
Don't miss out on the latest co-op news, success stories, and helpful resources for your co-op. Sign up here to receive our eNews every two weeks straight to your inbox!