Kingston Co-op makes progress on expansion – 38 new co-op homes
Published August 17, 2023
As outlined in previous stories, Kingston Co-op is adding a new building on land that was adjacent to the co-op and formerly owned by the City of Kingston.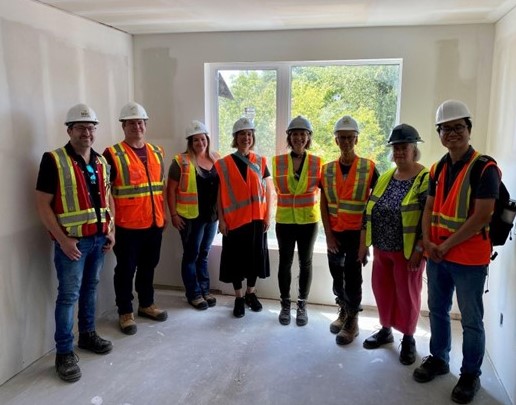 This summer, the project steering committee toured the site to see the current stage of construction. The steering committee is made up of co-op members, CHF Canada, and development consultants, New Commons.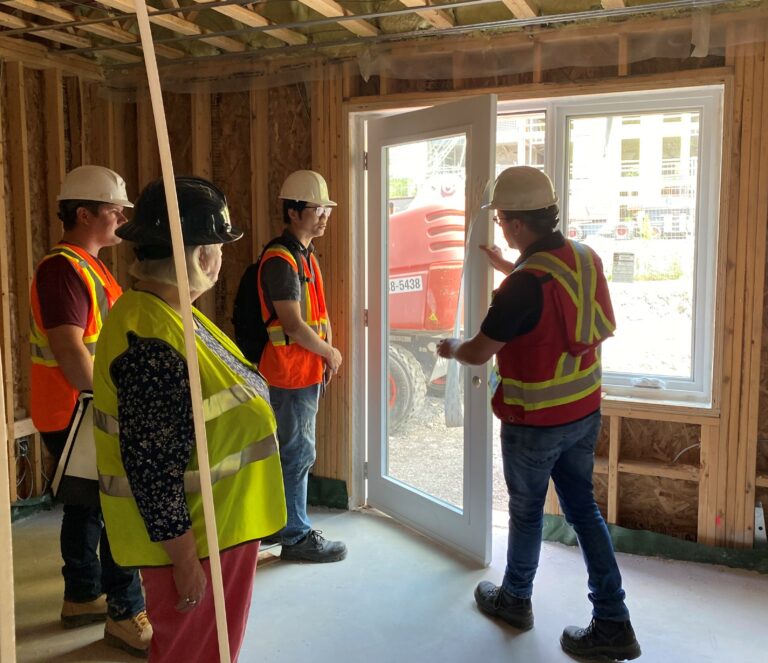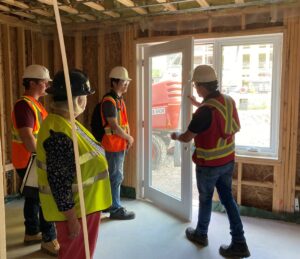 The group touring the site, which included CHF Canada's Coordinator, Co-op Housing Development Jessica Bundy, learned about the construction techniques being used to reduce noise between units, and toured the common areas that are designed to open onto an outdoor community area. Construction is scheduled for completion by early spring, 2024.
This is an exciting example of how co-ops are expanding to welcome new members, with support from federal and municipal government partners!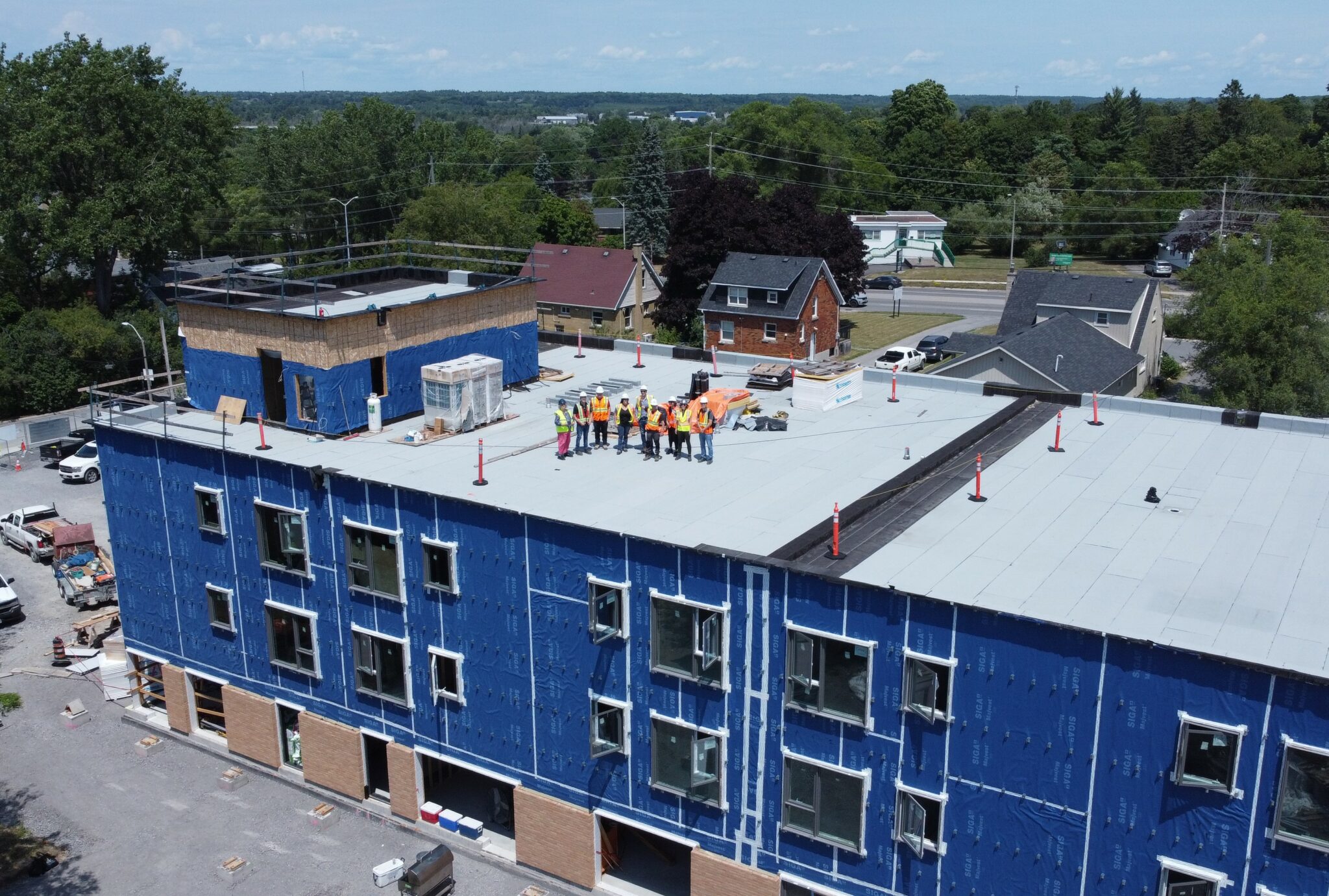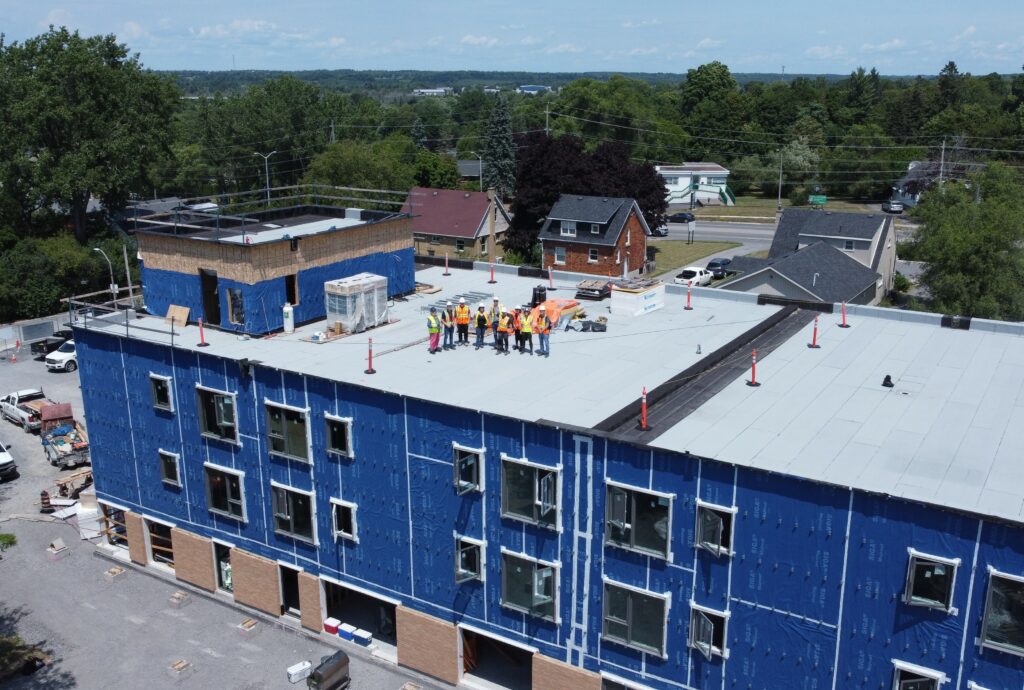 ---
Don't miss out on the latest co-op news, success stories, and helpful resources for your co-op. Sign up here to receive our eNews every two weeks straight to your inbox!