Photo Gallery: Co-operation during COVID-19
Published December 14, 2020
The COVID-19 pandemic has brought a lot of new challenges to all of our lives. And for many people who were already vulnerable, it made life even more difficult. Fortunately, co-op members and staff across Canada have stepped up to help their neighbours.
This gallery shows some of the creative things that co-ops have done this year to stay connected and help those in need!
Many people are having a harder time getting enough to eat during COVID-19. Some co-ops, like Bread and Roses, in Kitchener ON, have helped out by setting up food pantries.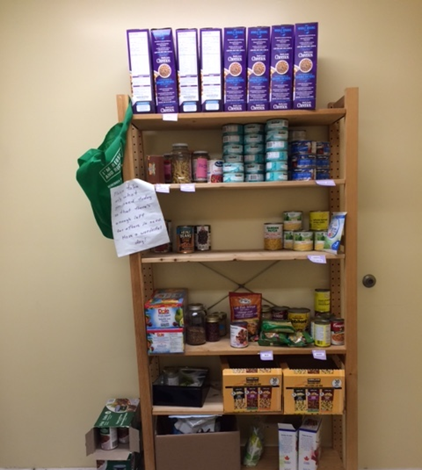 Many co-ops stepped up their cleaning work to sanitize surfaces in their buildings that members touch often. Read more about ways that co-op staff have been adapting to COVID-19.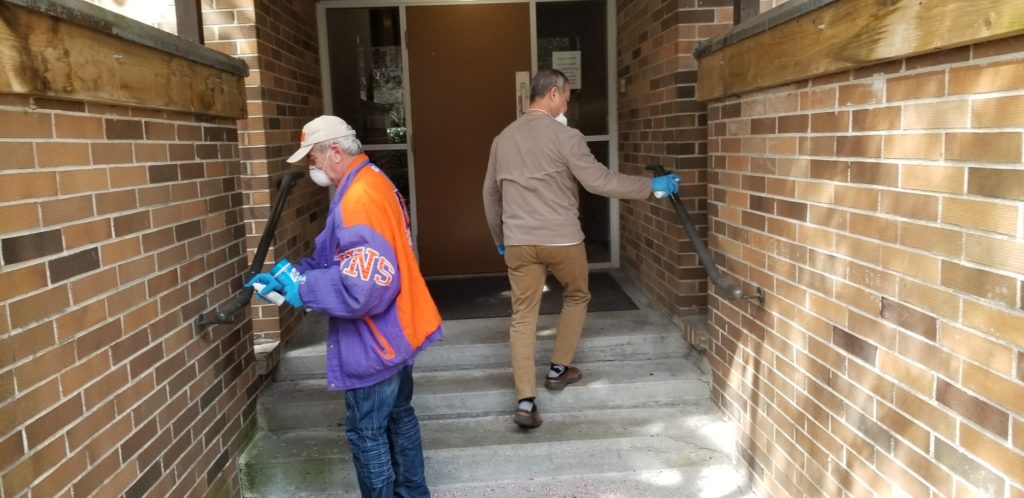 And some co-op staff got creative while they cleaned: meet the Covid Kid, co-op housing's newest superhero! Kent Price, maintenance manager of Main-Gerrard Co-op and president of the CoAction Staff Association, donned this bandana for protection while he worked, and the rest of the look just came together from there.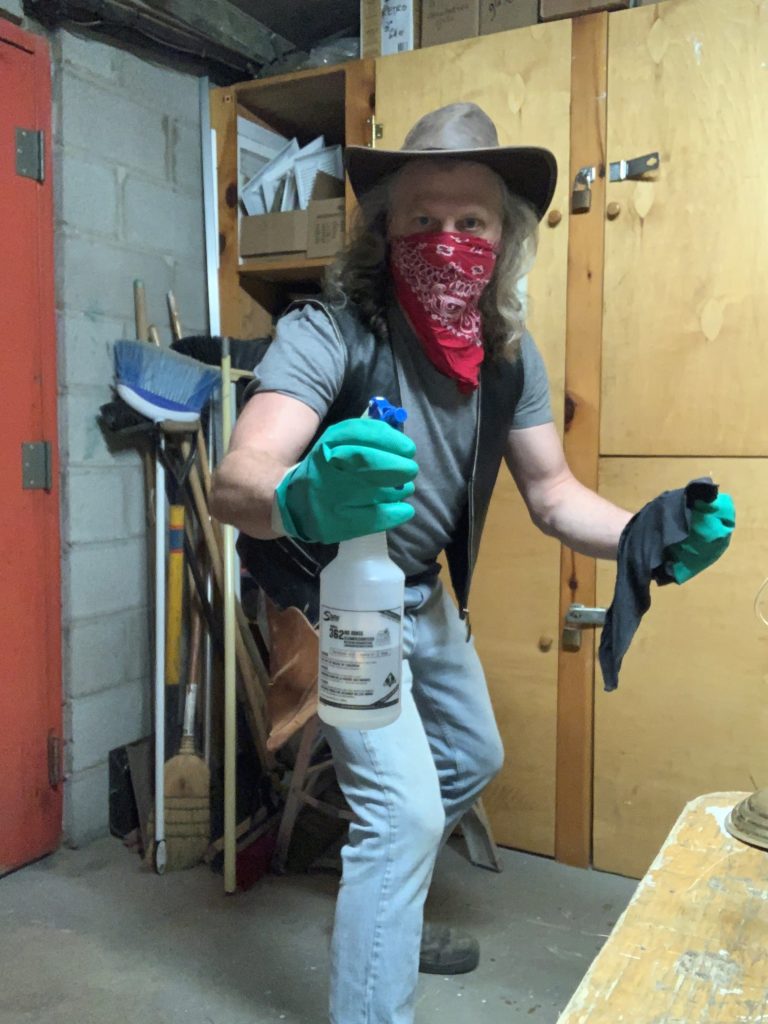 A banner at Granville Gardens Housing Co-op in Vancouver thanks healthcare workers. In the photo are Sally Pathak, a retired nurse who came up with the idea, co-op president Isabel Evans, and co-op Treasurer Anne Davidson.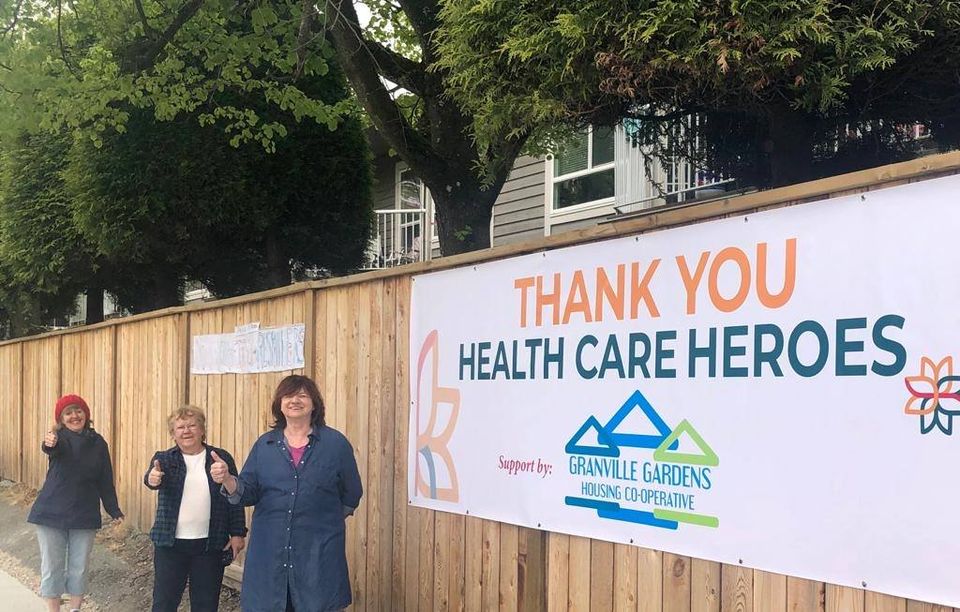 Spotted at Perth Ave. Co-op in Toronto, a member posted a sign in their window to remind everyone to "Do your part: Stay apart 6ft./2m."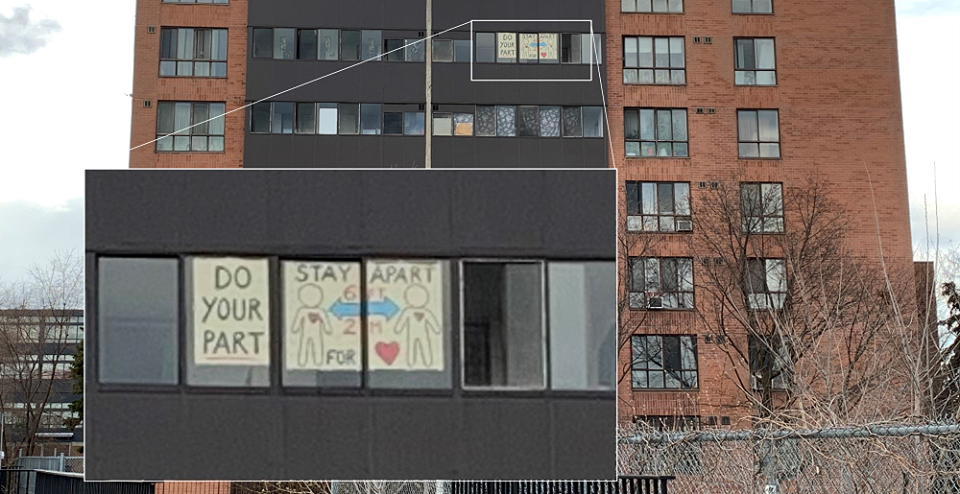 Fieldstone Co-op in Toronto hosted community singalongs from their balconies and gardens to maintain a sense of community and keep spirits high while practicing social distancing. Photos by Zoë Gemelli Photography. See more photos and read the full story here.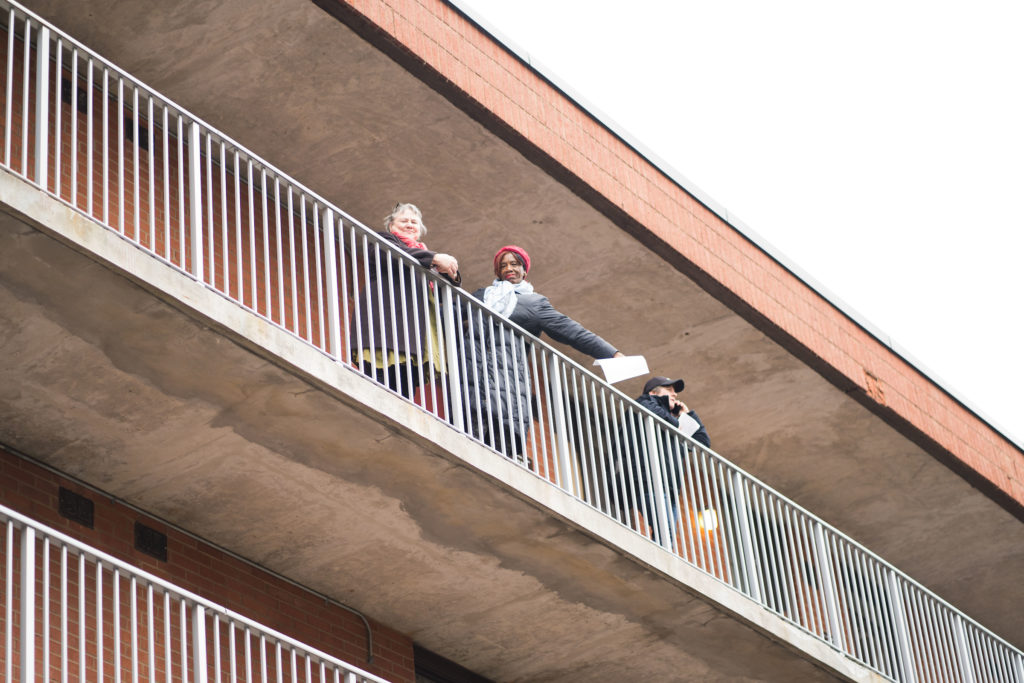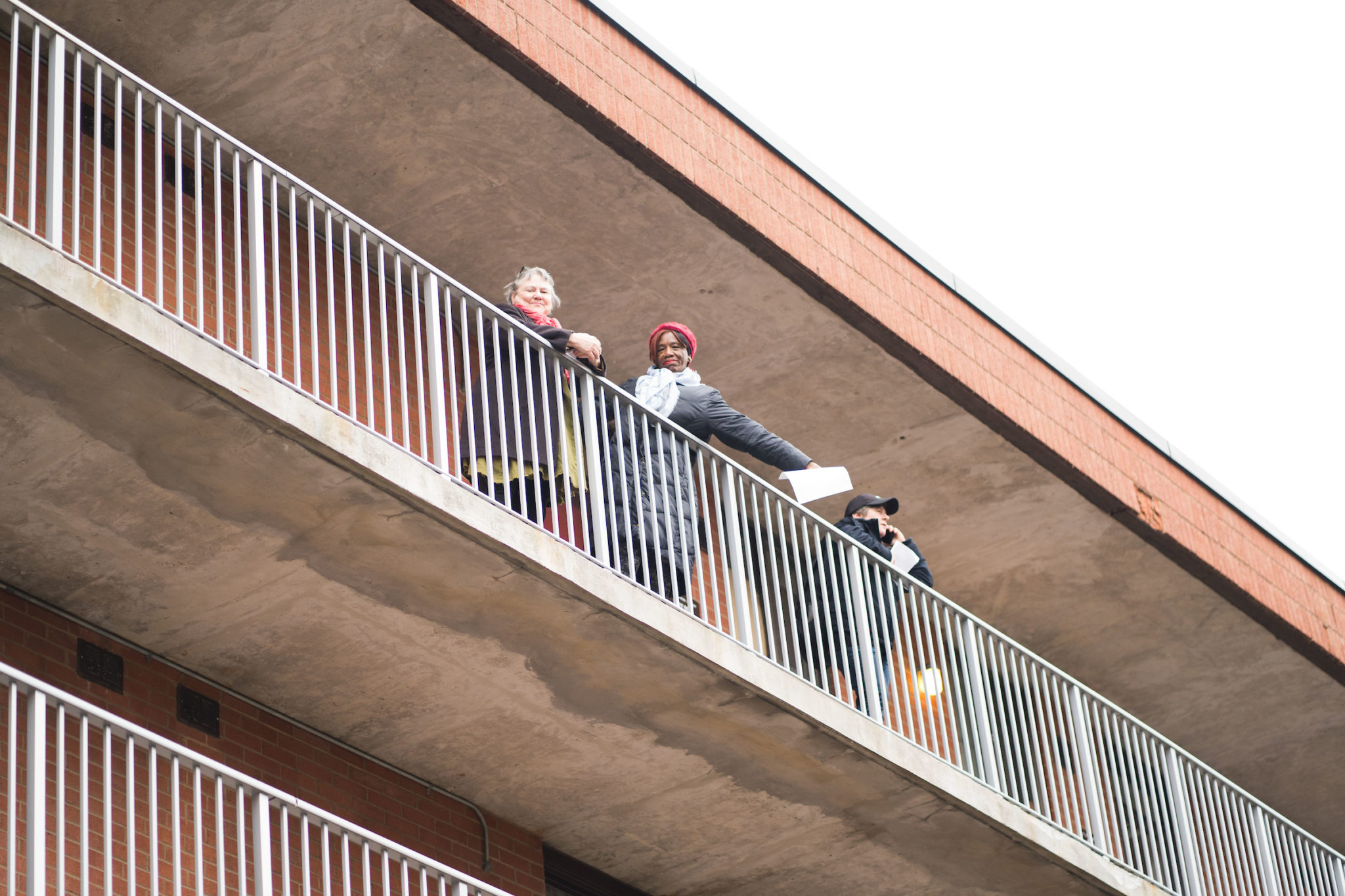 The Women's Circle at Sarcee Meadows Housing Co-op in Calgary is always looking for ways to help their community. During COVID-19, the Women's Circle and other members of the co-op delivered fresh food to seniors in need. Read more about the Women's Circle.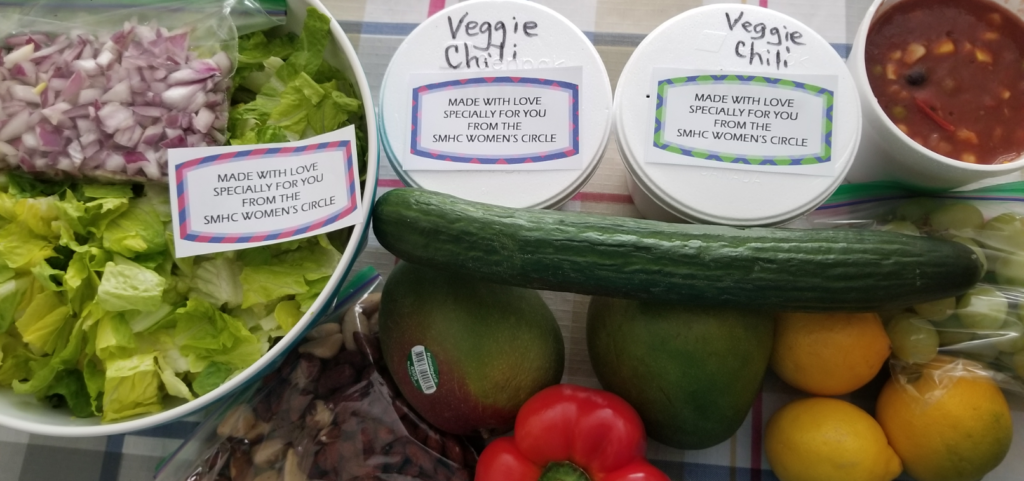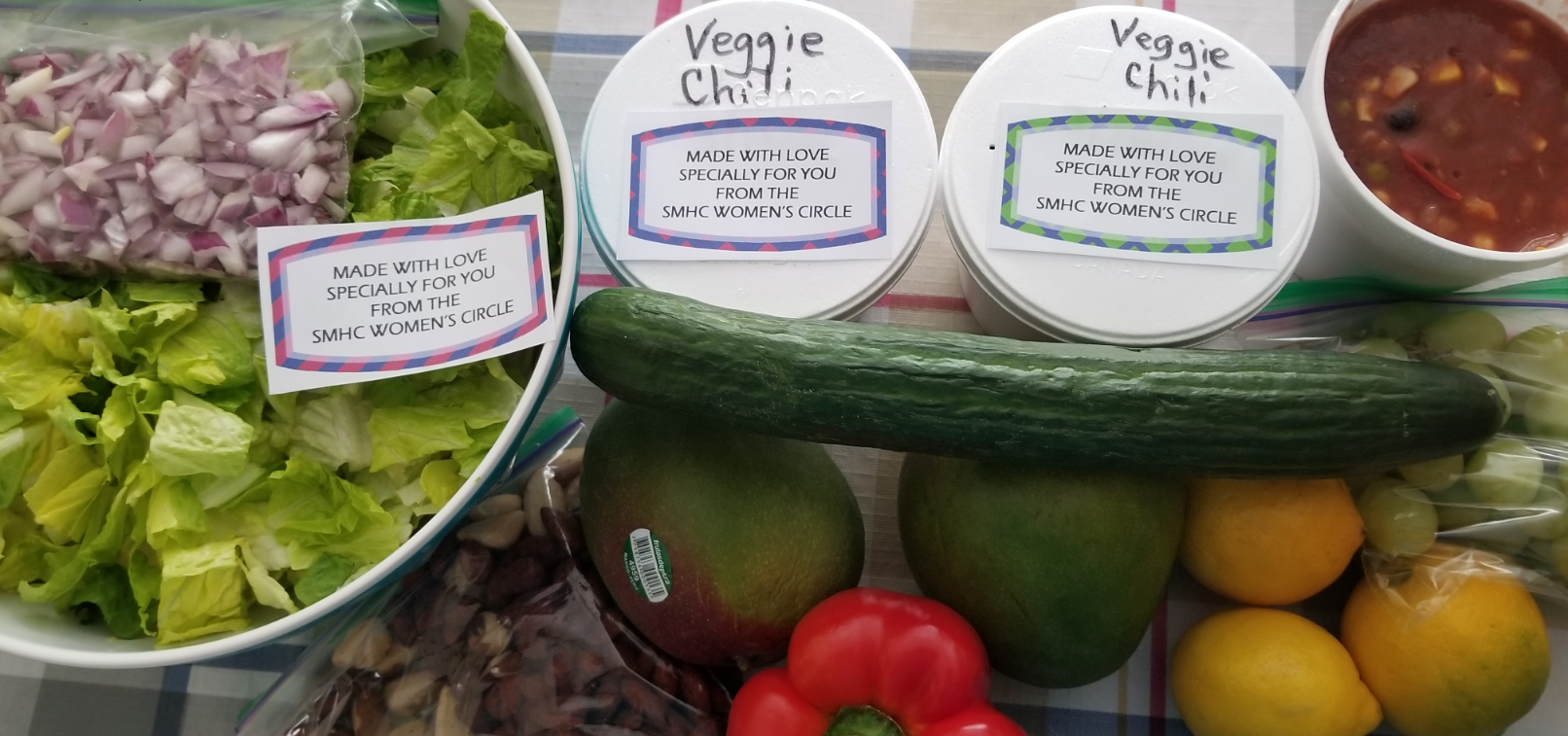 Three cheers for the generous members at Tamarack Co-op in Sudbury! The co-op held a food drive for the Sudbury Food Bank and the Elgin Street Mission, and collected a huge amount of food for vulnerable people in their community, who are in an even more difficult situation during COVID-19. The drive was spearheaded by co-op Vice President, Carol Fortier. The photo shows co-op Board members, Susan Sigurdson (L) and Diane Frenette (R) with the tables of food prior to delivery.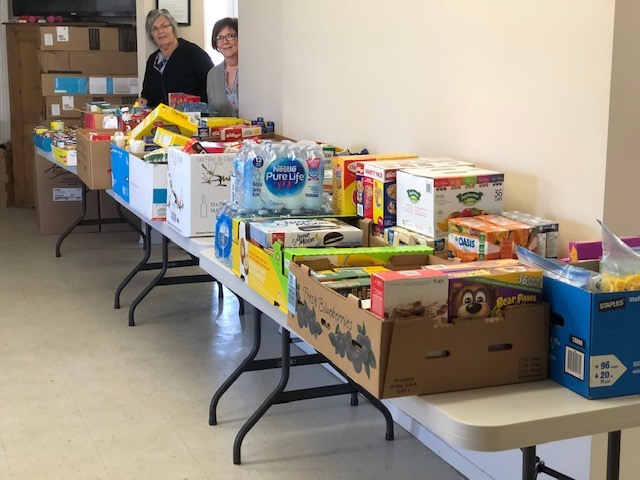 Village Green Co-operative Homes in Brampton, ON, brightened their members' day by delivering a chocolate treat to each of their 116 homes.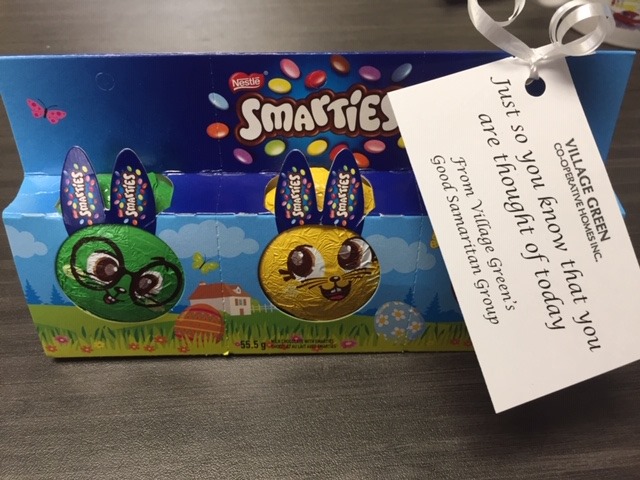 Members at Aurora Village Housing Co-op in Aurora, ON, played music, lit sparklers, and put hearts in their windows to thank front-line workers and remember those who have been lost.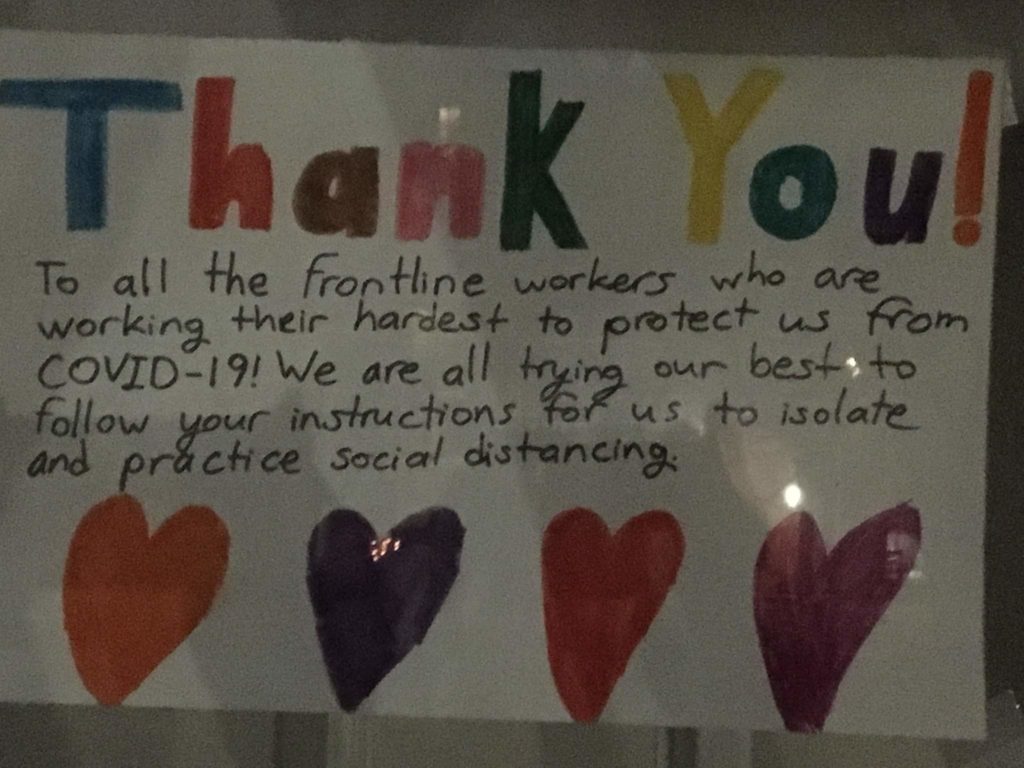 Pacific Heights Co-op in Vancouver has converted their Little Free Library into a Little Free Food Pantry to help their neighbours. Photo from Jen St. Denis.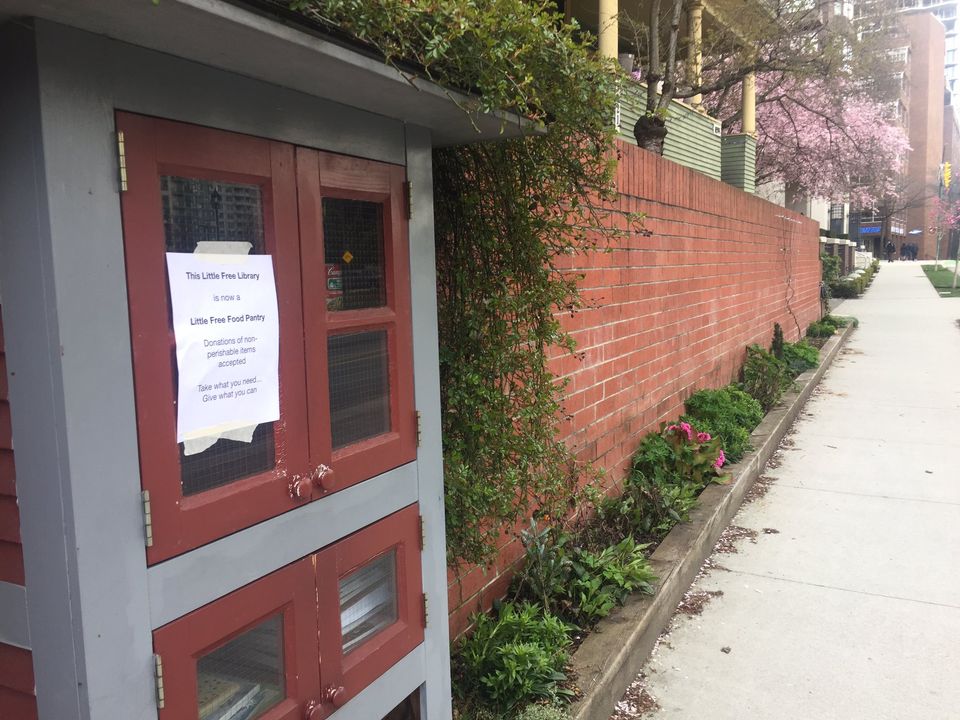 At Co-op Voisins in Ottawa, ON, members showed their gratitude for healthcare workers, and had fun practicing socially distant Zumba in the yard.
The "Good Samaritan Fund" at Village Green Co-op in Brampton, ON, has helped the co-op do things like put together Christmas hampers for members in need. They're now setting up a Community Closet with donations from members and community businesses to help members with things like food, toiletries, and clothes. Since the COVID-19 pandemic began, they found that members have been giving even more generously to help their neighbours.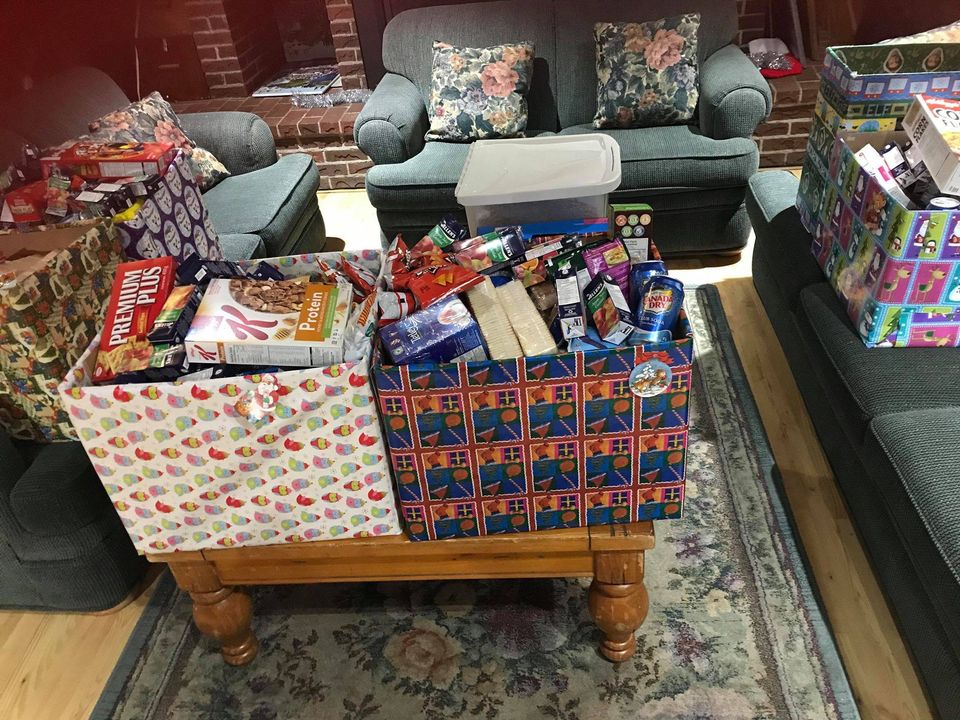 What has your co-op done to stay connected or help vulnerable neighbours during COVID-19? Please send any photos or stories you'd like to share to info@chfcanada.coop.
---
Don't miss out on the latest co-op news, success stories, and helpful resources for your co-op. Sign up here to receive our eNews every two weeks straight to your inbox!