CHF Canada presents to Queens Park Committee on impacts of COVID-19 
Published July 22, 2020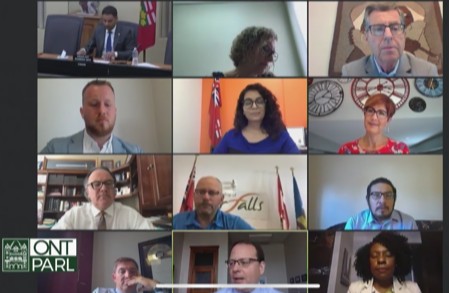 On July 13, CHF Canada Deputy Executive Director Harvey Cooper and Government Relations Coordinator Dillon Waldron video conferenced with the Standing Committee on Finance and Economic Affairs to provide an update to MPPs on the impact of the COVID-19 pandemic on co-op housing.
We shared the message that housing co-ops are demonstrating strong community resiliency during the COVID-19 crisis, and told the committee how the co-operative sector can play an absolutely vital role in Ontario's economic recovery.
CHF Canada staff presented three recommendations to help reach the government's vision so "that all Ontarians can find a home that meets their needs and their budget," and stimulate the recovery of the Ontario's economy by:
Investing in affordable housing
Maintaining the existing affordable housing stock
Taking an "affordable housing first" approach to government surplus lands
Read CHF Canada's submission to the committee.
---
Don't miss out on the latest co-op news, success stories, and helpful resources for your co-op. Sign up here to receive our eNews every two weeks straight to your inbox!