Meet CHF Canada's newest Board members
Published September 01, 2021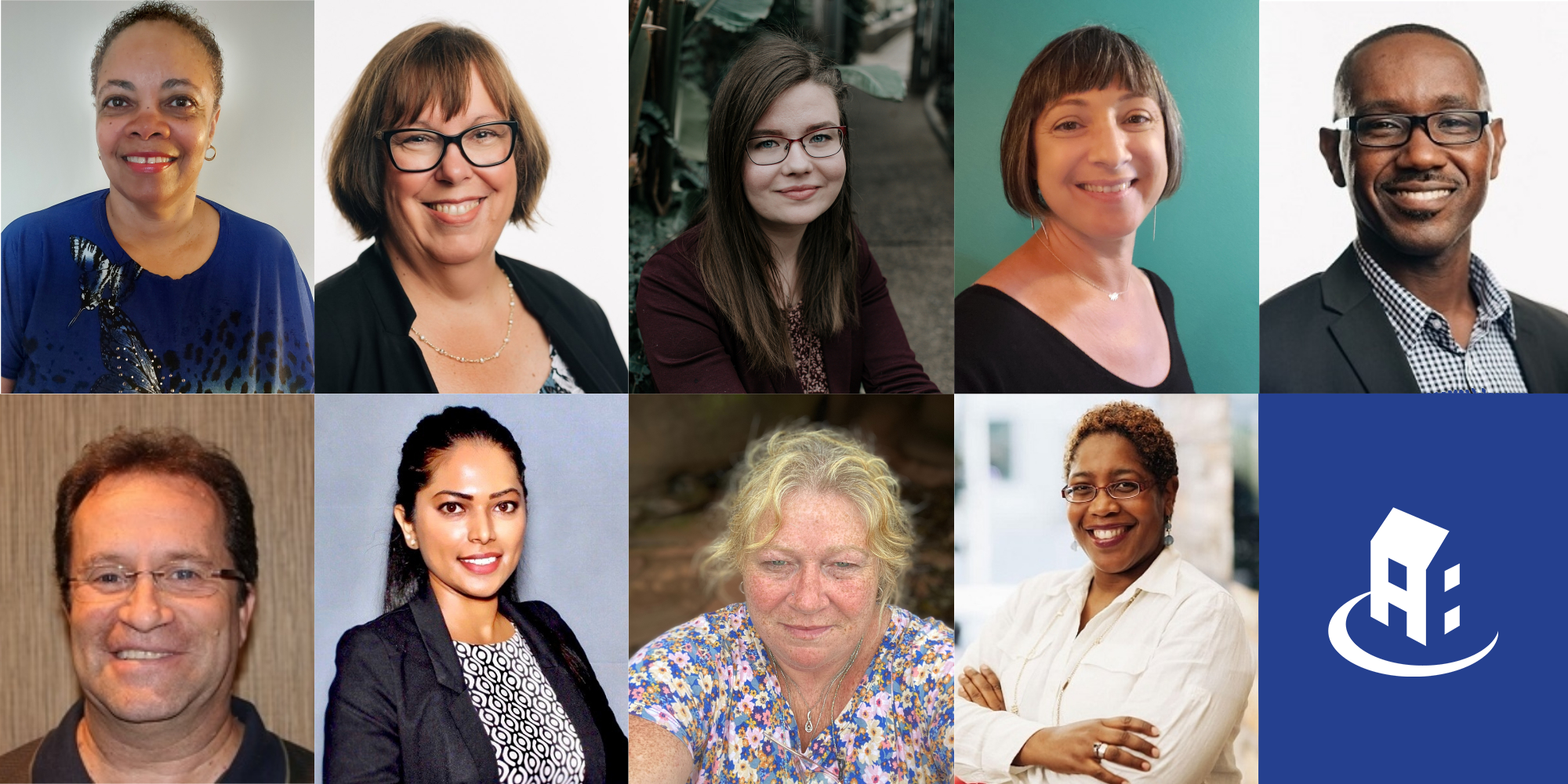 The members of CHF Canada's Board of Directors bring a wealth of diverse experiences and knowledge to the table.
Read on for some quick facts about those newly elected or appointed to our Board in 2021.
You can also read the full bios of all of the Board members on our Board of Directors page.
Allison Chase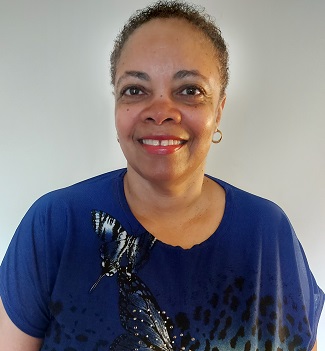 Ramers Wood Co-operative
Director, Ontario
Retired after a career in teaching, Allison sits on the executive for the Retired Women Teachers of Ontario and the social committee of the Retired Teachers of Ontario.
"I'm a people person, a strong listener. I genuinely care, and people sense that."
Mary Ann Hannant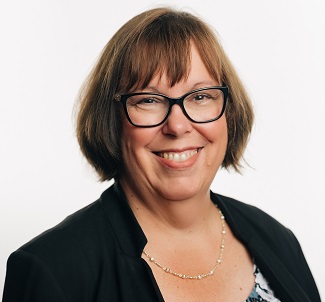 Co-operative Housing Federation of Toronto
Vice President and Director, Ontario
Mary Ann has worked for the Co-operative Housing Federation of Toronto for 33 years, and is currently a Co-op Advisor with responsibility for CHFT's education program.
Mary Ann enjoys spending time with friends and family, cooking, and reading.
Sarah Jensen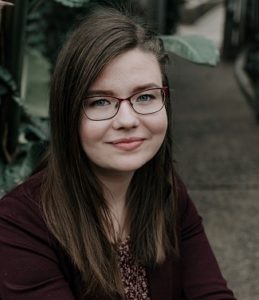 Castlegreen Housing Co-operative
Director-at-Large
Sarah is in her third-year of the pre-law program at Lakehead University
She can often be found working with her bees, enjoying a hike, or kayaking one of northern Ontario's many waterways.
Cassia Kantrow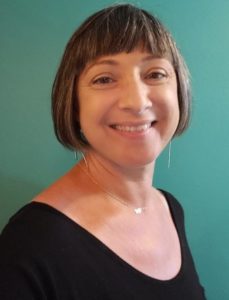 Trout Lake Housing Co-operative
Treasurer and Director, British Columbia / Yukon
Cassia is a Chartered Professional Accountant with over 25 years of experience working with non-profit organizations, small businesses and co-operatives
She enjoys knitting and playing at the dog park with her five-year old Chocolate Labrador.
David McFarlane
Bain Apartments Co-operative Inc.
Director, Ontario
David worked as a co-op manager with Homestarts, then managed Bain Apartments and Arcadia Housing Co-op.
He likes spending time with his two young children, enjoying walking trails and working out at the gym.
Claude Pépin
Québec-Chaudière-Appalaches housing co-operative federation (FÉCHAQC)
Director, Québec / Nunavut
Claude has been involved in Quebec co-operative housing for 25 years, mainly in an administrative capacity, and has lived in a co-operative for more than 20 years.
Claude believes that personal and collective commitment and adherence to democratic principles are central to the co-operative philosophy.
Sahara Shaik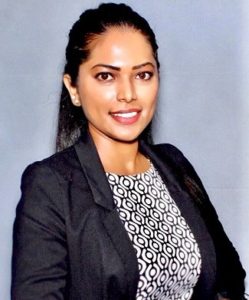 Wit's End Housing Co-operative
Director-at-Large
An MBA graduate student, Sahara is a marketing manager by profession with ten years' experience in marketing, finance and communications.
Sahara is also an artist who enjoys oil painting, pottery, calligraphy and mandala art.
Tanya Von Idler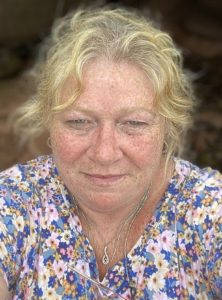 Island View Housing Co-operative
Director, New Brunswick / Prince Edward Island
Tanya is a small business owner
She loves the natural beauty of her home province and often can be found at the shorelines storm-watching or simply enjoying time in the great outdoors.
Nicole Waldron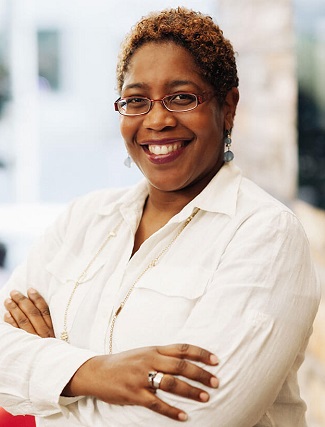 Atahualpa Co-operative Homes
Director-at-Large
Nicole serves on the board of The Co-operators, CHF Canada, Atahualpa Co-operative Homes and Sisters4Hope.
Nicole is the voice of the "Victory Speaks" podcast and online show, and she has recently become an author (her work can be found in the anthology Pursued by Purpose).
---
With new governance changes effective this year, all positions on the Board were open in 2021.
Elected during the National Business Meeting to fill at-large director positions were:
David Boyde (CHANAL, St. John's, NL)
Anne Davidson (Granville Gardens Co-op, Richmond, BC)
Sarah Jensen (Castlegreen Co-op, Thunder Bay, ON)
Dawn Obokata (Saint Nicholas Co-op, Toronto, ON)
Sahara Shaik (Wit's End Co-op, Vancouver, BC
Nicole Waldron (Atahualpa Co-op, Toronto, ON).
Regional directors were elected during online elections that took place in April 2021. This year, all of these positions were acclaimed:
Cassia Kantrow (Trout Lake Co-op, Vancouver, BC) – British Columbia/Yukon
Isabel Ciok (Sarcee Meadows Co-op, Calgary, AB) – Alberta/Northwest Territories
Coral Hetherington (Westboine Park Co-op, Winnipeg, MB) – Saskatchewan/Manitoba
Allison Chase (Ramer's Wood Co-op, Markham, ON) – Ontario
Mary Ann Hannant (CHFT, Toronto, ON) – Ontario
David McFarlane (Bain Apartments Co-op, Toronto, ON) – Ontario
Claude Pépin (CQCH, Quebec, Qc) Quebec/Nunavut
Don Goss (High Hopes Co-op, Halifax, NS) – Nova Scotia/Newfoundland and Labrador:
Tanya Von Idler (Islandview Co-op, Charlottetown, PEI) – New Brunswick/Prince Edward Island
Tina Stevens (Native Inter-Tribal Co-op, London, ON) – Indigenous Community
David Corson (Fairlea Park Co-op, Ottawa, ON) was elected to the Finance and Audit Committee.
---
Don't miss out on the latest co-op news, success stories, and helpful resources for your co-op. Sign up here to receive our eNews every two weeks straight to your inbox!