CHF Canada launches 2023 by-law updates for Ontario co-ops
Published November 16, 2023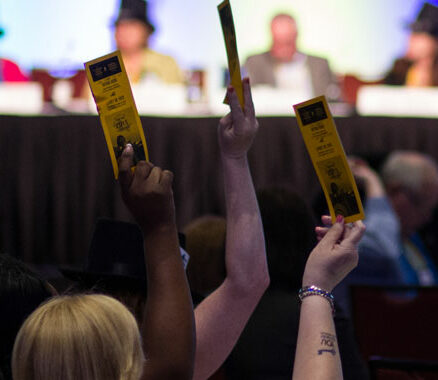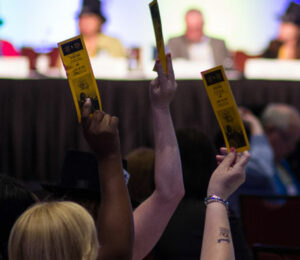 CHF Canada member co-ops can now access the 2023 by-law updates for Ontario co-ops on our website. The feature document is the new Model organizational by-law, an update to the 2015 version.
The updates were prompted by changes to the Ontario Co-operative Corporations Act. We have posted four new by-laws and three supporting documents. But don't panic! They are all on a dedicated page in the Resources section that walks you through the options. To visit the page, your co-op must be a member of CHF Canada, and you must sign up for member access. Go to 2023 by-law updates page now!
Background
The pandemic brought temporary permissions for Ontario co-ops to hold virtual member meetings and vote electronically. As of Oct 1, 2023 an updated Cooperative Corporations Act (CCA) makes these changes permanent and CHF Canada is launching new Model By-laws to reflect these governance changes.
CHF Canada and sector lawyers have drafted a new version of the Model Organizational By-law, in addition to an amending by-law, with a guide and tips on how to adopt these by-laws at your co-op. Passing these by-laws allows co-ops to align with the new legislative changes and other updates.
Your co-op can hold virtual or hybrid meetings and can vote electronically, such as by phone, if your by-laws do not expressly forbid it. But we recommend that all Ontario co-ops update their Organizational by-law to this new model.
The changes also require co-ops amend their Occupancy by-law.
What co-ops need to know
Your co-op's Organizational By-law and portions of the Occupancy By-law are affected.
These new by-laws include updates to by-law articles to formalize electronic attendance at meetings and make electronic voting procedures more user-friendly; they cover electronic document permissions and board procedures among other things.
A webinar providing an overview of these changes is coming soon.
Our resource library on the Education page of our website continues to grow as we create more tools for co-ops. Log in or register for access today!
GO TO 2023 BY-LAW UPDATES PAGE
---
Don't miss out on the latest co-op news, success stories, and helpful resources for your co-op. Sign up here to receive our eNews every two weeks straight to your inbox!