Introducing new CHF Canada staff: Scott Parry and Barbara Szymanska
Published December 03, 2018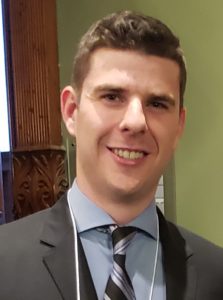 Scott Parry joined CHF Canada in September as the Ontario Region Government Relations Coordinator.
Previously, Scott worked for several provincial Ministers, including the Minister of Housing and Minister of Labour. His understanding of Ontario politics has been a benefit to his new role at CHF Canada. He also brings sound communication and issues management experience. Scott says he is enjoying working closely with co-op members and government officials across the country.
In his spare time Scott enjoys talking politics, playing squash and spending time with friends and family – especially his first-ever nephew!
Barbara Szymanska formally joined the CHF Canada team as Administrative Assistant for the Ontario Region in July, after first starting as interim receptionist in February, 2018.
Barbara brings a wealth of experience from her past roles in community health centres, street outreach, and Drop-in centres. Barbara's teamwork and attention to detail are an asset in the Toronto office.
Outside of work, she enjoys being outdoors, meditation and practicing Systema, a Russian martial art. Her favourite thing about working for CHF Canada is the warm welcome she received. As she puts it, "The people here are amazing: always approachable, open, supportive and they share an attitude of collaboration."
---
Don't miss out on the latest co-op news, success stories, and helpful resources for your co-op. Sign up here to receive our eNews every two weeks straight to your inbox!